Meet us at CalABA 38th Annual Western Regional Conference on Behavior Analysis
Back to Newsroom
March-3, 2020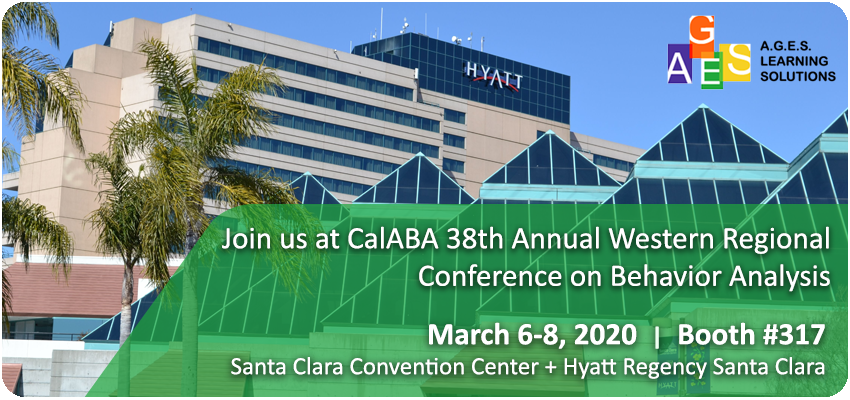 AGES Learning Solutions is a trusted and results oriented ABA treatment service provider for hundreds of families, school districts, regional centers and group homes in greater bay area since 2008. The company is participating in the CalABA 38th Annual Western Regional Conference on Behavior Analysis to happen on March 6-8, 2020 at Santa Clara Convention Center + Hyatt Regency Santa Clara.
The conference is of special interest to college and university faculty, researchers, administrators, and practitioners in behavior analysis, psychology, regular and special education, rehabilitation, public health, behavioral medicine, speech and language, social work, business, and human services. Undergraduate, graduate students and family members of individuals with special needs are also encouraged to attend.  (Source: www.calaba.org).



We are inviting you to join and meet us at the Booth #317 to explore more about our treatment methodologies, the locations we serve in the Greater Bay Area, the insurance companies we have partnered and the career opportunities with comprehensive employee benefits we provide for Board Certified Behavior Analysts (BCBAs) and Behavior Technicians (BTs).
To know more and register for the event. Please click here.
WORKSHOPS @ YOUR LOCATION
Looking for experts to conduct ABA Training and workshops at your location?
We are here to do that!
Talk to Us